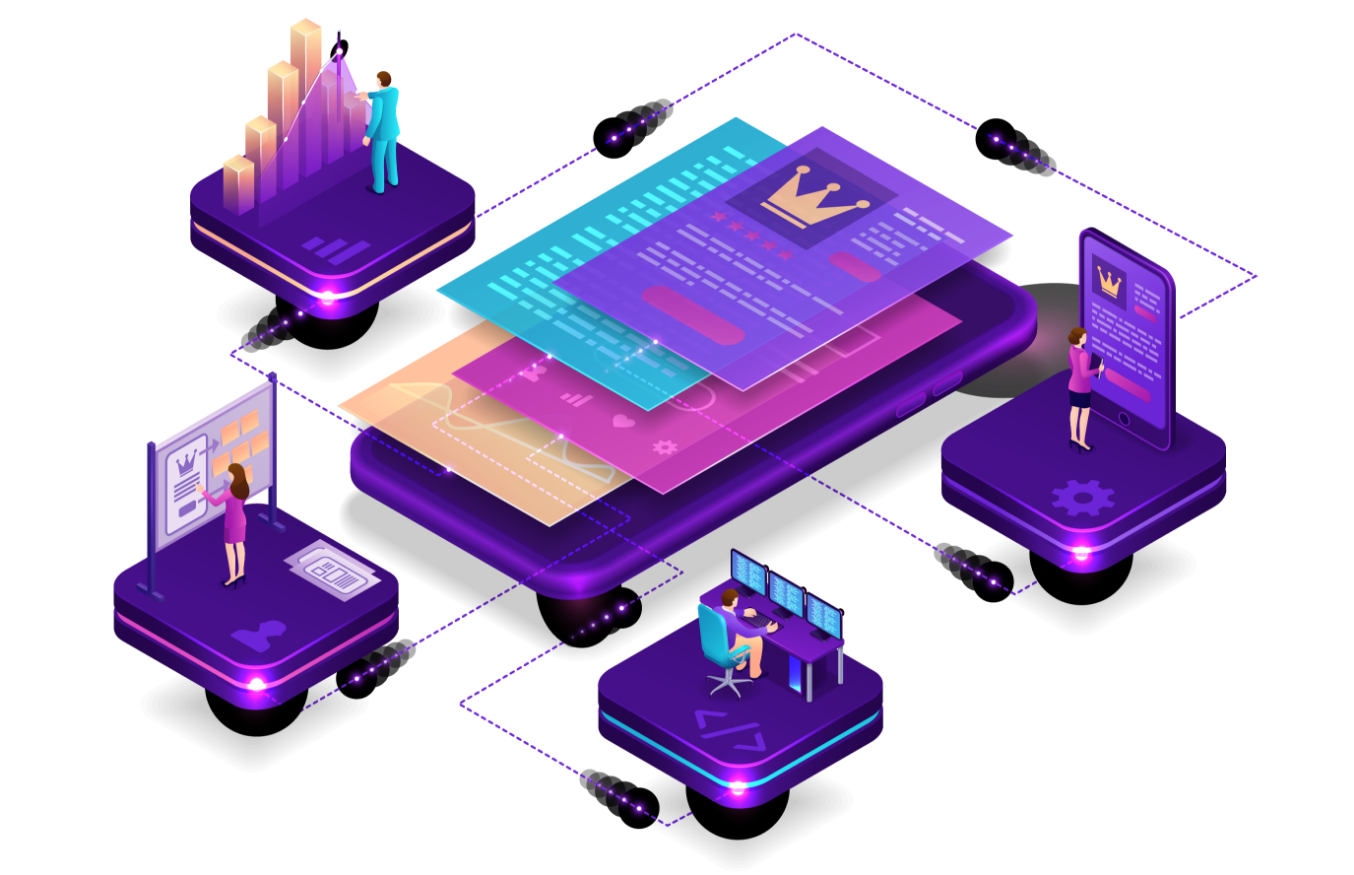 Mobile App
Development
Mobile technology has experienced an exponential growth in the past few years. Nowadays, smart phones and tablets are made easily accessible. Currently, they are the preferred platform when it comes to e-Commerce, social media and internet browsing. This is where mobile applications play a pivotal role in the future of technology.
SeeSharp Solutions Malaysia was established in 2009 to usher in a new perspective on mobile technology. Through our mobile app development consulting services, we have been successful in introducing mobile initiatives to our client companies. We engage with a dynamic process which involves start-to-end solutions for your company. Our extensive portfolio includes healthcare and windows mobile phone app development.
Do you want to be a part of the mobile initiative? Or do you have any ideas in mind about your own mobile solution? SeeSharp Solutions provide professional assessment of your business needs. Talk to our consultants if you have any ideas for your mobile solution. Our extensive experience allows us to give a thorough analysis and assessment from several key points such as:
Code and backend reusability for multiple developments
UI/UX compatibility between different OS
After assessing all your professional needs and requirements, we will then propose an action plan based on that. From new mobile initiatives to enhancing existing ones, we will propose the most suitable mobile solution for you. We are skilled in application development, testing and also implementation. At SeeSharp Solutions, we provide:
2.
Independent Code Review
3.
User Interface/User Experience Review
6.
Tips for further updates
Mobile applications are popular among users due to the simple user interface and convenience it brings to the table. Knowing what makes an app click, we can craft a new user-friendly mobile solution that delivers excellent user experience. Other than that, we can also share some tips and strategies on how to improve your current UI/UX.
Data security is a top priority in this digital age. When information can be easily accessed with the simple click of a button, it is important to keep your sensitive data safe. At SeeSharp Solutions, we ensure the safety and confidentiality of sensitive information such as personal details.
At SeeSharp Solutions Malaysia, we provide professional mobile app development consulting services. We aspire to provide unique mobile solutions that prepare your business and company for the future. A dedicated team will ensure that your project is properly handled down to the smallest details. From planning to implementation, we are always prepared for your needs at all stages.
While everything sounds great on paper, we are more than happy to turn your concepts and blueprints into a practical prototype. With our proof of concept service, we make sure that the client's goals and expectations are aligned. Any adjustments and fine-tuning can be done on the prototype before we begin working on the app development. Let our consultants know what you think of our ideas for your mobile solution.
An important point to note when conducting a mobile app development is to make sure that it is able to integrate seamlessly to any existing systems. The process of integration requires an experienced team with the expertise to do so. As a windows app development company, our team has the necessary experience in inter-system integration.
For more information about our mobile initiatives, Contact Us today!